Plexus IN-2424
We're taking the classic monkey bars to a whole new level with Plexus - a modular climbing and overhead play system. Kids will love being able to create their own path up, through, around and over these climbers. The original overhead design creates endless options for children to swing and traverse between different play events. Create a challenging, freestanding activity by using all the components shown on these pages or mix and match with other Nucleus® and Intensity® play events.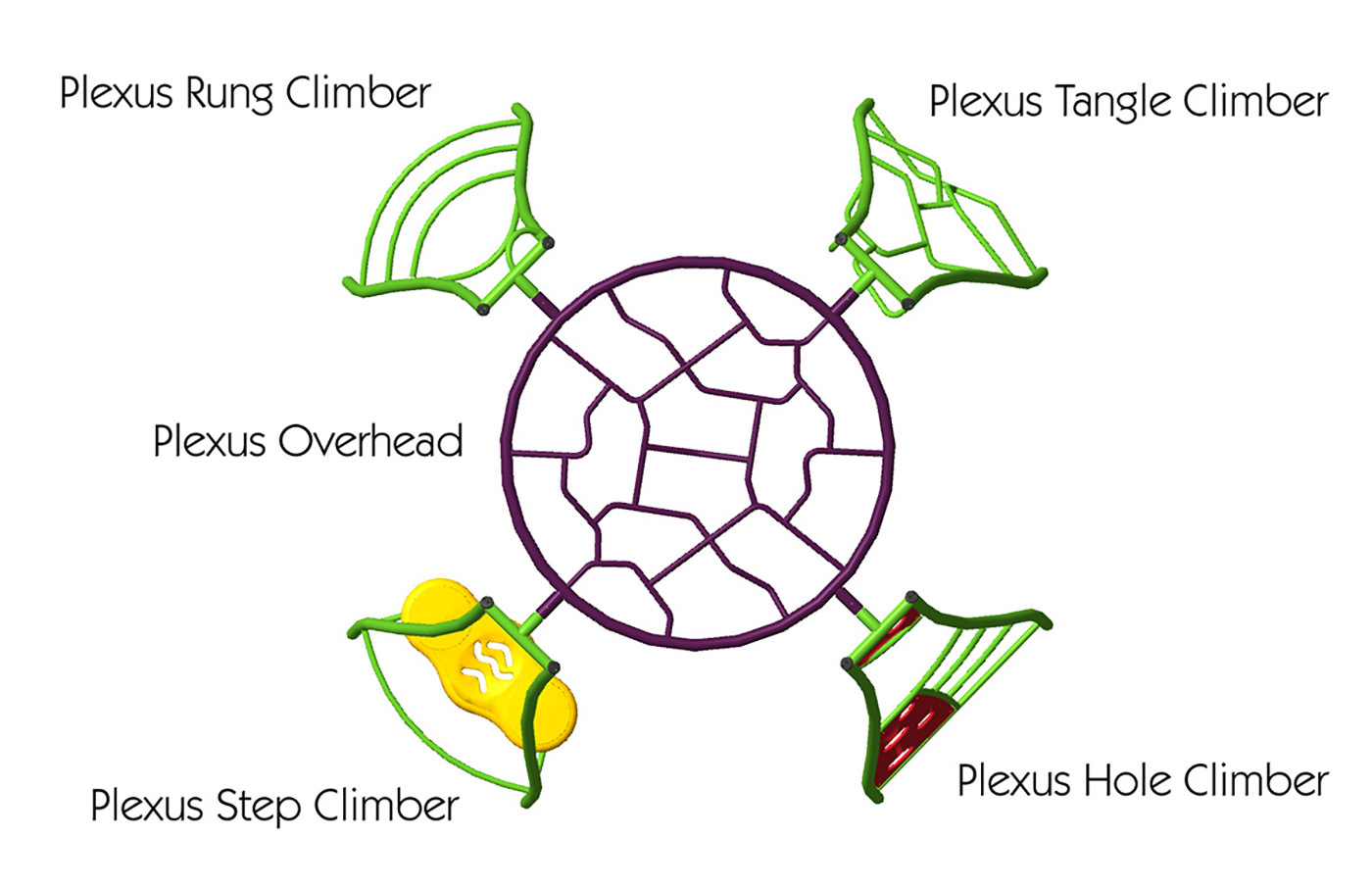 Features:
Available for ages 5-12 with room for up to 2 children per climber and 14 children per overhead.
Multiple play features allow children to move from ground-to-ground or to other play events while developing bilateral coordination.
4 unique climbers and 1 overhead event promote active play with many climbing and traversing options.
Creative climbing options - climb up, over, through and around each climber using the various climbing features.
Climbers are fabricated with several materials; available in all of Burke's standard powder coat, rotomold and HDPE colors.
Available for Nucleus, Intensity or freestanding.
Burke Built™ and backed by Burke's Generations Warranty™ to protect your investment.
Benefits:
Allows children to play independently or together.
Increases kinesthetic awareness for development of arm and leg strength and improves hand-eye-foot coordination skills.
Provides opportunities for children to create a unique climbing experience each time they use it, while improving coordination and building upper body strength.
Allows kids of all sizes to create a good climbing experience to access the Plexus Overhead from a multitude of positions.
Provides a great aesthetic appeal as well as design options to fit every playground design and color scheme.
Allows for a variety of design options connected to a structure or stand-alone.
100-year limited warranty on hardware and 15-year limited warranty on loops and rungs as well as plastic components.