ELEVATE Victory Wall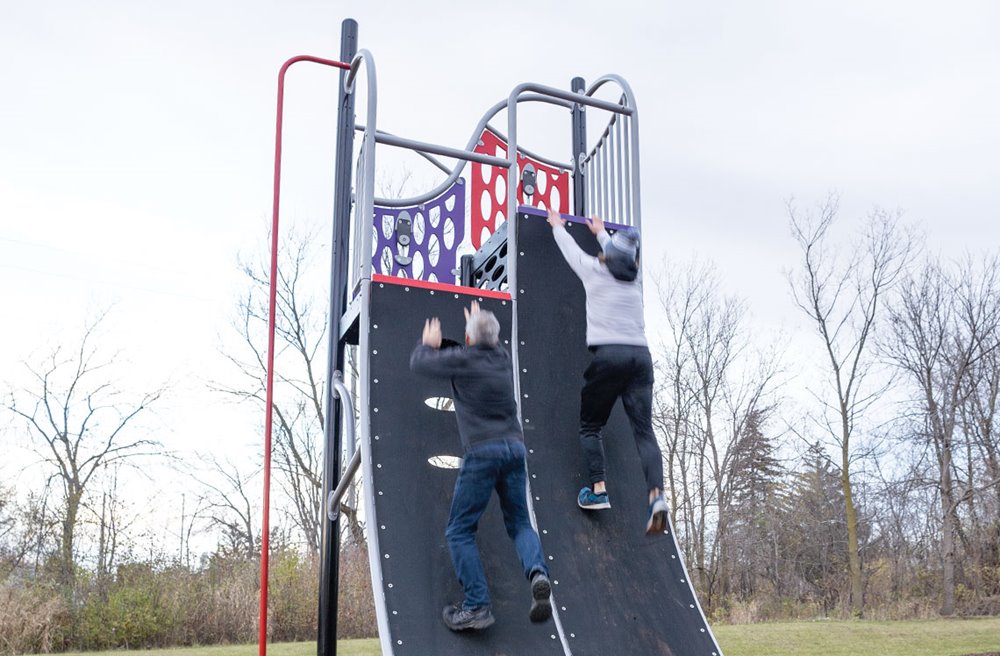 The exclamation point at the end of the ELEVATE® Fitness Course, the Victory Wall is challenging and fun for people of all fitness levels! Working the entire body, the Victory Wall has three ways to make it to the top and a bell to signal you've completed the challenge. What are you waiting for – your community needs outdoor fitness that gets everyone moving together!
Features:
ELEVATE in its entirety fosters confidence, resilience and encourages physical fitness in a fun environment that feels like play but is an incredible workout for people of all ages and fitness levels.
Success should be celebrated and the bell at the top of the Victory Wall screams VICTORY! When we succeed at something, dopamine is released in our brain and we can feel the feel-good chemicals!
Provides a familiar challenge at the end of the ELEVATE Fitness Course and creates hype around the entire experience.